Golf Lessons Singapore with Coach Jun | 高尔夫球新加坡 | ゴルフレッスン
Golf Lessons conducted at Singapore's Premier Golf Course and Country Club. Start your Golf Journey with Teaching Professional Golf Coach, Jun.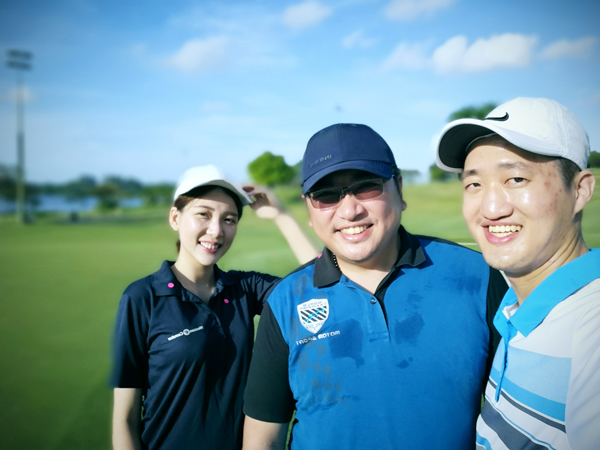 Learning to pick up the game of Golf is as easy as 1, 2, 3. Look for Coach Jun at Orchid Country Club, Driving Range.
Structured Golf Lessons
Start Golfing in a structured way. Golf lessons created just for you to play with your colleagues, clients, friends, business partners, family and more.
Golf lessons that is effective and let you pick up the game in a short period.
Learn smart, the reality of Golf!
Golf Lessons Basics
Do you really need a full set of Golf Equipment to start playing Golf? Impress your playing partners with proper Golf Etiquette and Rules. The reality on the route towards securing a Handicap Card with a playing ability that you will enjoy with. Get all the Golf Knowledge here with Golf Lessons by Jun.
Jun Academy of Golf, your one stop service for Golf Lessons in Singapore.
---
Pick up Golf Lessons today
Coach Jun has taught numerous students from all walks of life. He has since conducted Golf Lessons which includes Celebrities, CEO & Managers, University Students, and many more. Being clear and concise with his Golf Instructions, Coach Jun managed to amazed his students with the knowledge he has in Golf. Simple and easy Golf Lessons.
Learn Golf the easy way
---
Learn to pick up Golf here. Beginners and Intermediate Golf Lessons. Play better Golf here. Advance and Elite Golf Lessons. Get started, get involved!
---
First time Golfers? Don't understand Golf Rules, how to play on the Golf Course? What is a Golf Handicap Card? What do you need to start playing Golf?
Join us for a Swing Trial at Orchid Golf & Country Club, Driving Range.
Make an appointment for Golf Swing Trial with Coach Jun at +65 9386 4825.
---
Continue reading if you are interested to pick up the game of Golf from a Renowned and Qualified Golf Professional.
Golf Lessons with Coach Jun are structured and individualized to you even if you are in a Group Class. Coach Jun has a defined plan which is clear and concise for all levels of Golfers. Coach Jun is able to communicate fluently in both English and Chinese, his Golf Lessons are easy to understand. He also speaks basic Japanese.
Selecting the Golf Pro and Golf Lessons
The best idea in Golf is to go for Swing Trial with the Golf Pro. Communicate and share with him about your Goals in Golf. If you find that the Golf Pro is genuine and open with you, start immediately! He will help you achieve your aim in Golf.
Golf Lessons Singapore