More about Coach Jun
Learn Golf with Coach Jun | 与陈教练一起学高尔夫球 | ジュンと一緒ゴルフを習います
An Overview of Golf Coach Lessons HERE
Philosophy in Golf Coaching
Coach Jun's 20 years of Golfing experience in Social and League games gave him the chance to understand various Golf Swings, from Juniors, Adult Men to Ladies. He understands the swing challenges of each individuals and the body limitations and suitable swing types. With all these experiences and a trained eye, he will be able to point out your mistakes easily and improve your Golf Swing with simple Golf Instructions and Golf Drills. He believes that one has to gain new knowledge and improve Golf after any Golf Coach session.
Coach Jun believes that Golf is an easy sport to pick up and in order to play well with it, you must have great fun while learning golf. Students can look forward to have an engaging Golf Coach session with him and he is always passionate to bring Golf to you in a fun and enjoying way!
Students over the past have seen improvements to their Golf Game (from Golf Swing, Golf Mental, Golf Rules and Etiquette and more) after attending Golf Coach session at Jun Academy of Golf.
Golf Coach at Orchid Country Club (OCC), Current Appointment
Golf Coach at Warren Golf & Country Club (WGCC)
Golf Coach at Bukit Batok Driving Range (CDANS)
Assistant Golf Coach at International School
Golf Coach at Mandai Executive
Certified in Titleist Performance Institute
Certified for Standard First Aid CPR + AED
Competed in the SPGA Circuit
Member of Singapore Professional Golf Association (SPGA), Teaching Professional
National Registry of Coaches (NROC) by Sport Singapore
Ministry of Education (MOE) Golf Coach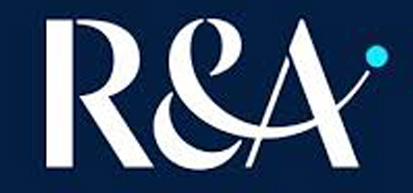 R&A Level 1, Golf Rules
Orchid Country Club (OCC) Champion – Strokeplay
Orchid Country Club (OCC) Interclub League Team
Aimpoint Express (Level 1 and Level 2)
Started golf at 11 (Orchid Country Club Junior)
Education Accolades
Singapore Coach Excellence Programme Theory Level 1, Sport Singapore
Basic Sports Science, Sport Singapore
N4 Japanese-Language Proficiency Test (JLPT)
Nanyang Technological University (Singapore), Degree in Accountancy
University Exchange, National Taiwan University, College of Management
Language and Cultural Exchange, Soka University, Japan Tokyo
Ngee Ann Polytechnic, Diploma in Accountancy
Continue reading about Coach Jun
Coach Jun is a Professional Golf Coach with extensive experience and has been a Golf Coach to many people from all walks of life, conducting Golf Classes all in Singapore.
As a Golf Coach, he always strives to understand his students (e.g. objective of learning golf, having a busy schedule or having travel work commitments and etc.). As such, lessons planned under Golf Coach, Jun, will be effective and tailored to individual students. Even if students were to join group lessons, Coach Jun will make effort to make special arrangements and make things happen.
Jun's philosophy as a Golf Coach is to be able to effectively communicate the swing ideas and correction drills to the learning student. Students will then be able to learn effectively and efficiently under the Golf Coach and see progress with their golf swing. As always, Coach Jun will be able to deliver and communicate in an excellent manner.
Students under Golf Coach, Jun, is not afraid to challenge and question him. Jun has extensive knowledge and will be able to answer them promptly.