Contact us to get your Handicap Card now! Be it transferring your Handicap, renewing your Handicap or just one off Handicap Round. We can do it. Best rate in Town.
What is a Golf Handicap Card?
A Golf Handicap Card provides Golfers to access any Golf Course without any restrictions. Golfers with Handicap Card will be able to play at any Golf Course at your own convenience. It is a status that is most sought after once you have the ability to play and wants to get out of your current Proficiency Certificate (PC) Golf Status.
How do you use a Golf Handicap Card?
Golf Handicap Card issued at Jun Golf Academy is recognized worldwide. It is a status to reflect your standard in the Golf Game and your knowledge in Golf Rules and Etiquette. Students with a Golf Handicap Card will be able to enjoy privileged bookings at the Golf Course.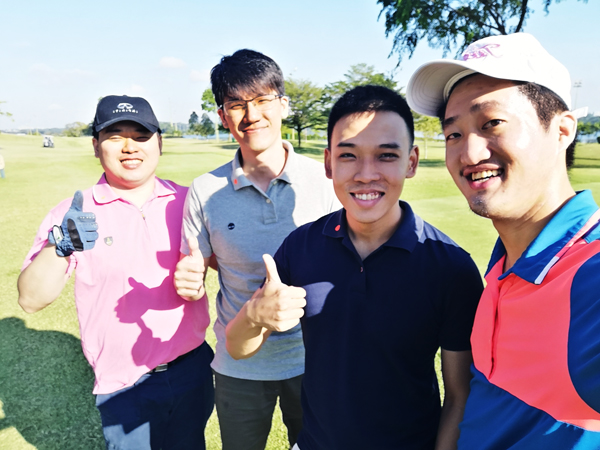 Whatsapp NOW to get your Golf Handicap Card
Basic Guide on getting your Handicap Card
Route to get your Handicap
Step 1 (Start Golf)
10 Hours Beginner Golf Lessons
Step 2 (FREE PC)
Awarded PC after Theory and Practical Test
(Starts to play on your own at some Golf Course)
Step 3 (Improve Skills)
10 Hours Intermediate Golf Lessons
Final Step (Get Handicap)
Awarded Handicap after attending Courtesy Round (9 holes)
(Plays at ALL Golf Course without restrictions)
Criteria to be eligible for a Handicap Card
You must be able to understand Pace of Play
Knowledge of common and major Rules and Etiquette
Played or practiced frequently on the Golf Course after attaining your PC (How to attain a PC?)
Student may not be awarded a Handicap Card should they fail to display knowledge in Rules and Etiquette or fail to display a sufficient playing ability (Improve my Golf Ability)
Please contact us so that we can understand more about your current Golf Game. It is always a pleasure and satisfaction to see students achieving their Golf Handicap Card
Contact us now!