Coach Jun started picking up Golf at the tender age of 11. He plays leisurely and enjoys the game of Golf. Coach Jun is very passionate about Golf and is an avid fan of Tiger Woods. Without fail, Coach Jun would stay up late to watch Tiger Woods play Golf late into the night.
Since young, Coach Jun has great time management skills and was able to balance between studies and Golf. He managed to graduate with a Degree in Accountancy from Nanyang Technology University, Singapore. Upon completing his studies, Jun went on to fulfill his childhood dream of becoming a Golf Pro.
Coach Jun has since devoted all of his time to Golf and Coaching. Being very passionate in golf, coach Jun has had many amazing students. Golf is the only game in the world that is not bounded by age. Any one can be playing golf; A 3 year old grandchildren can be playing in the same flight as a 73 year old grandfather.
Coach Edmund is a master craft in Junior Golf Lessons. Coach Edmund started his golf journey at a young age of 10. Together with Coach Jun, they have combined playing experience of close to 50 years. Coach Edmund graduated at Northwood University, Florida USA, with an entry through full scholarship due to his outstanding Golf achievements during his years as a National Squad Member of Malaysia. With his love for the game, Coach Edmund knows the key to excel in Golf for children learning the game of play. He is good at communicating with children (youngest junior at 3 years old) and getting them to understand Golf from the start.
For children learning Golf, it is not just about the game, Coach Edmund also emphasis on the etiquette which help the juniors in developing decision making skills that can be applied to all areas transiting into teenage and adult life.
Click HERE to enroll my Children in Junior Golf Lessons
Notably, the result of Coach Edmund's craft can be seen from multiple wins in the Singapore Golf Association (SGA) Mandai Junior Series. He is also the Junior Coach, to a prestige win, at EFG Singapore Junior Masters.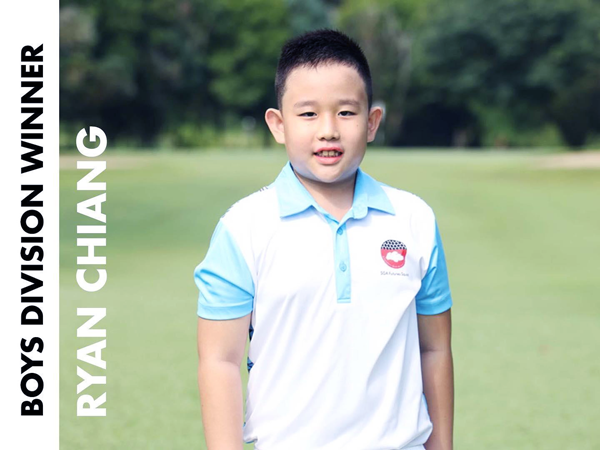 Click HERE to join the Junior Golf Lessons
With Coach Edmund's dedication to provide the simplest form of instructions at Junior Golf Lessons, children will enjoy their Children Golf Lessons and be able to perform well during the competitions. Coach Edmund has also been awarded the certificate in Junior Golf Level 2 conducted by Titleist Performance Institute (TPI). This ensures that he stays up with the latest coaching skills and be able to identify swing issues to prevent any early injuries.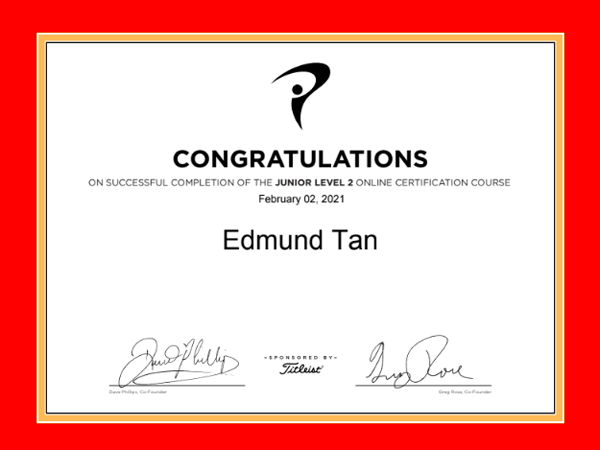 Coach Edmund also adopt the use of video technologies to further enhance the learning of young children during Junior Golf Lessons. With the visual aids going on, children will develop visual motor skills at a much faster pace and be keen to learn more as they progress.
Junior Golf Lessons
Location
Orchid Country Club
Duration
10 hours Package
(1 hour per lesson)
Individual
$1100
Group of 3 to 4
$550 / Student
Junior Golf Lessons available on Weekdays and Weekends
Golf course sessions will also be arranged for Juniors
Driving Range Practice Balls and Golf Course Green Fee are not included
Intake every January, April, July, October
Click HERE to WhatsApp and Register Junior Golf Program
Junior Golf Lessons. What age to start and where to start? Contact Us now!
Junior Golf Lessons Singapore